"High speed drug free recovery is now possible" Dr. David D. Burns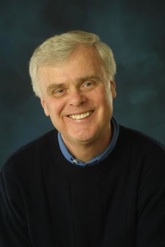 Dr. Burns is best known for his very successful self-help books, such as Feeling Good and the Feeling Good Handbook, which have sold more than 5 million copies in the United States alone. In a national survey of American mental health professionals Dr. Burns' Feeling Good was the top-rated book, from a list of 1,000 self-help books, for patients suffering from depression.
Dr. Burns is a true pioneer in the field of mental health. What makes him so unique is his ability to take psychological concepts and communicate them clearly to the general public. I got the opportunity to interview him recently on his book 'When Panic Attacks'. Please be sure to listen to the interview in full as he gives really excellent insight on anxiety and panic attacks. (See the player below).
In this interview you will hear Dr. Burns talk about:
Super high speed techniques that can often bring about complete recovery in one therapy session alone.
The

one

technique that works best to end panic disorder.
Why acceptance is such a powerful and transformational concept in recovery.
Why relapses are guaranteed and how to best deal with them.
How social anxiety can be tackled using humor based techniques
How just reading the right book (reading therapy) can often work as well or even better than traditional therapy. (Click the play button)
Click to play the interview
Click Here to Save this MP3 to Your Drive
Websites mentioned in the interview are www.feelinggood.com and www.teamtherapytraining.com
Dr David D Burns is an Adjunct Clinical Professor of Psychiatry and Behavioral Sciences at the Stanford University School of Medicine and has served as Visiting Scholar at Harvard Medical School . Dr. Burns has been a pioneer in the development of Cognitive Behavioral Therapy, a drug-free treatment for depression and anxiety which has become the most widely used and extensively researched form of psychotherapy in the world.