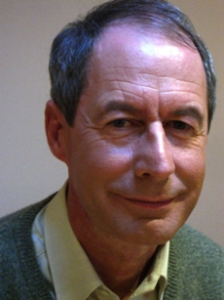 "You have my word as a doctor -this adrenaline rush will not kill you". Dr Harry Barry on panic attacks
Dr Harry Barry is a medical doctor with a particular interest in mental health and has extensive experience of dealing with issues like anxiety and depression.
He is also the author of three best selling books and I have wanted to interview him for some time now after I discovered how much his work aligns with my own approach in Panic Away.
In this short interview Dr Barry explains:
What exactly happens during a panic attack
Why panic attacks are in no way dangerous.
Why we need to normalize anxiety.
Why be believes therapy is better than medication for treating anxiety.
Click to play the interview

Click Here to Save this MP3 to Your Drive
Dr. Harry Barry is a medical doctor based in Drogheda, Ireland. He is a Director of AWARE, the depression support organization. He is also author of three books
'Flagging the Therapy – pathways out of depression and anxiety'
'Flagging Stress – toxic stress and how to avoid it'
'Flagging the Problem – a new approach to mental health'
All books are available from www.libertiespress.com or Amazon.com